Toronto
The first part of your Disney Cruise Line contract will take place in Toronto, Canada. As part of the Cast, you will take part in training during your rehearsal period in preparation for your ship embarkation. This mandatory training will be facilitated by your Toronto leadership team, and will begin to outline the company's expectations and help you understand the role you play in ensuring the ship is a safe and secure environment.
Important Documents
The below list are documents that will be very important to have on hand when you are traveling to Toronto.
Passport
C1/D visa, if applicable
Canadian work visa, if applicable (excluding candidates from Canada and the U.S.)
Confirmation of Employment letter, if applicable
Signed Rehearsal & Performance Contracts
Toronto Customs & Immigrations Port of Entry Letter
Medical and C1/D Visa receipts
Original safety certificates (Personal Survival Techniques, Personal Safety and Social Responsibilities, Crowd Management) – you do not need these traveling to Toronto, but do need them when traveling to the ship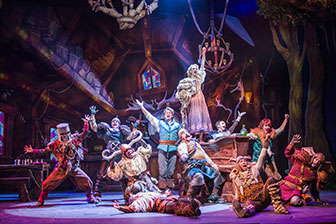 Entertainment Cast - Toronto
We can put secondary text here that explains what is in this section since they will be closed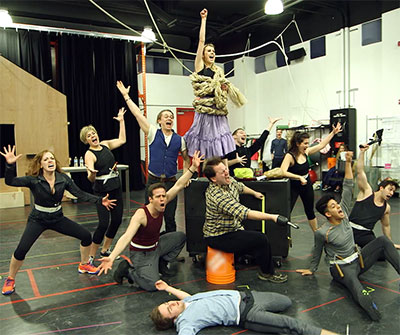 Standard Clothing
When packing personal clothing for Toronto, keep the weather in mind. Toronto has four seasons with changing weather. Canada records and communicates temperatures using 'Celsius.'
Depending on the time of year, the average temperature range can vary. Please check the local weather before you travel. Please remember that you might be packing for more than one season
Other Rehearsal Supplies & Items to Remember
A portable recording device (tape player, digital recorder, MP3 player, etc.) for vocal/music rehearsals
A notebook to keep all notes you may receive during the rehearsal process.
Extra money for travel and personal use
Rehearsal Shoes
Women: Character shoes are recommended; 2.5" heel, closed toe, and please no latins. Jazz shoes and dance sneakers may also be worn during appropriate staging/choreography rehearsals. Shoes must be worn at all times during rehearsals. Sandals, flip flops, winter boots, etc. are not acceptable. Please be prepared for rehearsals beginning the first day.
Men: You may wear tennis shoes, dance sneakers, jazz shoes, or ballet slippers. Shoes must be worn at all times during rehearsals. Sandals, flip fops, winter boots, etc. are not acceptable. Please be prepared for rehearsals beginning the first day.
*Note: All studios have sprung dance floors with a marley surface, which may make it difficult in certain shoes.
Rehearsal Clothing:
All Cast members are required to wear nonrestrictive rehearsal clothing for all rehearsals other than vocal rehearsals. Jeans are only acceptable in vocal rehearsals.
Payroll & Taxes
Pay is distributed every other week and paid in U.S. dollars
Direct Deposit is available to U.S. bank accounts while in Canada
Wire transfers are available for a small fee to international or domestic bank accounts
Tax Withholding: All Crew members are responsible for paying their own taxes and for complying with all laws of their country of residence, including without limitation, those relating to income taxes, social security taxes and fees

○ When in Canada all Crew members are subject to Canadian tax withholding with the exception of US residents:

•

US Residents:

Will be placed on Disney International Employment Services, Inc. (DIESI) payroll
Are paid in USD, subject to US income, Social Security and Medicare tax withholding based on your payroll Form W-4
Will receive a W-2 from DIESI to report wages earned while on assignment to Canada
Transportation
Air travel (Coach class) from city-of-origin to Toronto and Toronto to port city, as needed
Performer is responsible for all fees incurred in association with the airline baggage allowance policy, while traveling from home to Toronto, where applicable; this can relate to the number of checked bags and/or weight and dimension of luggage as determined by the airline and will pertain to all points of travel (non-refundable expense). A luggage allowance will be provided when traveling from point-of-origin to Toronto, luggage allowance will be paid upon arrival in Toronto to those with qualifying flight (international flights do not currently charge luggage fees).
Ground transfers (for those utilizing air travel) upon arrival in Toronto and port city, to and from airport
Performer is responsible for all local transportation (subway, street cars, buses) in Toronto, as desired; housing is directly across the street from rehearsal facility
Transitioning to the Ship
We can put secondary text here that explains what is in this section since they will be closed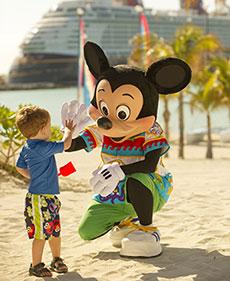 Departing Toronto/Joining the Ship
Your port of embarkation is based on the ship you are joining. You will be informed of your flight departure time several days in advance by the Toronto Operations team. Typically, the entire Cast travels together on the same flight.
Luggage
A $25.00 USD luggage allowance will be provided for traveling from Toronto to the ship. Luggage allowance is paid to the performer upon arrival on the ship. Any additional charges based on weight or additional pieces of luggage are the performer's responsibility. Luggage allowance will not be provided if traveling to an international port since international flights do not currently charge luggage fees.
Crossover
Crossover is the two-week period when a new Cast will transition onto the ship while the previous Cast is preparing to transition off the ship. Although you are onboard, this is still a rehearsal period. During crossover, the newly embarked Cast will focus on "teaching" the shows in the theatre, shadow Character and Greeter sets, watch various performances, shadow backstage and participate in required shipboard classes required of all new hires. Content will cover onboard policies and procedures, safety and security. During this time, some performers from both the newly embarked Cast and the disembarking Cast will reside in a shared guest stateroom, whereas some individuals from the newly embarked Cast will move right into their crew cabin.
During the second week of crossover, the newly embarked Cast may also "soft open" a deck party and/or theme night. A "soft open" can be very beneficial as it helps you ease into the amount of material you will be expected to open during the third week onboard. Getting a few shows under your belt and having the disembarking Cast as a supportive audience can offer encouragement! In turn, the disembarking Cast also has an opportunity to enjoy being an audience member. It creates a win-win situation for you and your fellow Cast.
Once you reach your third week onboard, your Cast will officially take over all performance duties. Tech rehearsals will continue to take place during this week prior to opening each show.
Role Riders
Each member of the Cast will receive a 'Role Rider' upon completion of the rehearsal period. A Role Rider outlines what each individual will be doing in each show for the duration of their performance contract.
This includes regular roles for each production show, deck party and/or theme night. Where applicable, this also includes any potential understudy role(s) and understudy pay, stunt role(s) and stunt pay, and/or premium role(s) and premium pay for a leadership role or other.
You will be provided two copies – one copy for your personal records and one copy for Company record. Should a role change midway through a performance based on operational need, appropriate revisions are determined by the Stage Manager, Artistic & Production Director and/or Resident Director.